Mrs MacGregor of Rushworth wakes up early in the morning and starts to bake. Bread, cookies, cakes; she's the talent behind the delectable Rushworth cabinet every day. Her muffin recipe is so good, the Aussies printed it in the Sydney Morning Herald.
Mrs MacGregor's son and Rushworth co-owner, James shares the secret ingredient of success: homemade goods. James' grandfather was a baker and his passion for hospitality was inherited by the two generations that followed.
Elliot Street was home to Rushworth's first café in 2005 and its loyal customers followed them to Wynyard Quarter in 2011 where they serve more than 1,000 cups of coffee daily. Regulars have been enjoying Rushworth's goods for 14 years – a testament to Mrs MacGregor's baking and the hospitality at the centre of Rushworth's values.
Not only are there baked goods galore, Rushworth makes a great cuppa joe, but don't take our word for it, the line out the door in the morning should speak for itself.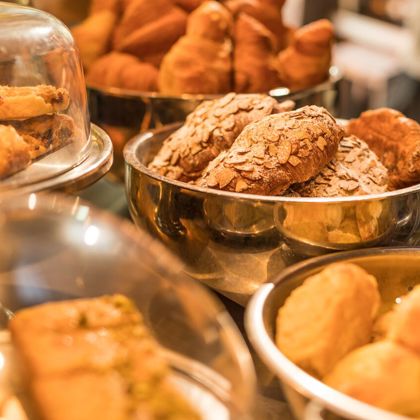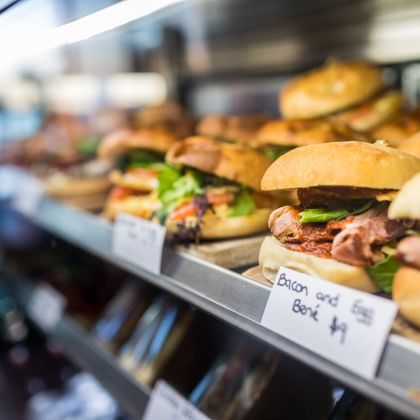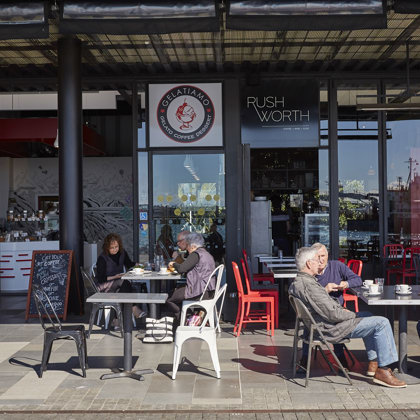 For James, it's all about making people feel welcome. And the winter sunrise from North Wharf is not one to miss – over a cup of Rushworth's finest and a world-famous muffin, of course.