Address
Amey Daldy Park
Corner of Daldy Street and Pakenham Street West
Wynyard Quarter
Amey Daldy Park is a neighbourhood pocket park in Wynyard Quarter. It is part of the vision to create open, accessible space in Wynyard Quarter - making it a lively, people-friendly waterfront neighbourhood.
The name was selected by the Waitematā Local Board to honour Amey Daldy - a woman of great character with a connection to the marine industry and women's suffrage movement.
Consultation with the Wynyard Quarter community took place in June 2014, to ask them what they wanted from the site that Amey Daldy Park now sits on. The key themes that arose were play, shade, different levels, intimacy, lighting, lawn, furniture, paving, eating and drinking. Flexibility of use was important, with people asking that they could make the space their own.
The finished product is what stands before you today on the corner of Daldy Street and Pakenham Street West. A green, open space with rolling hills and trees to provide shade, where people can relax, socialise and make the space their own.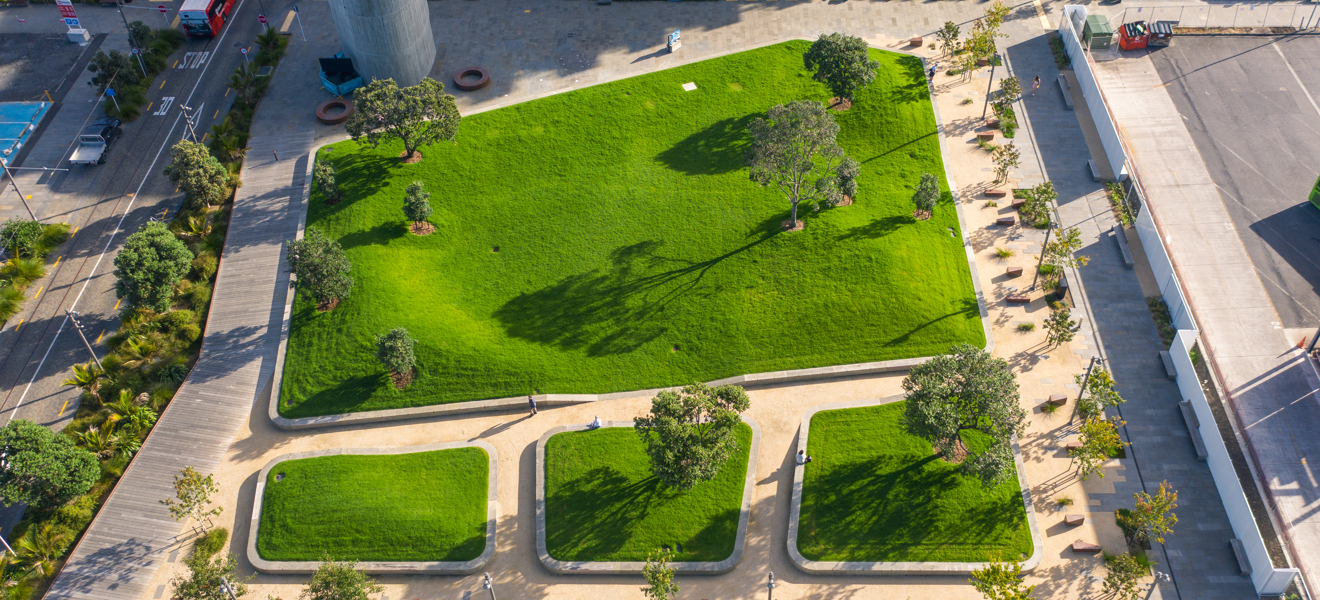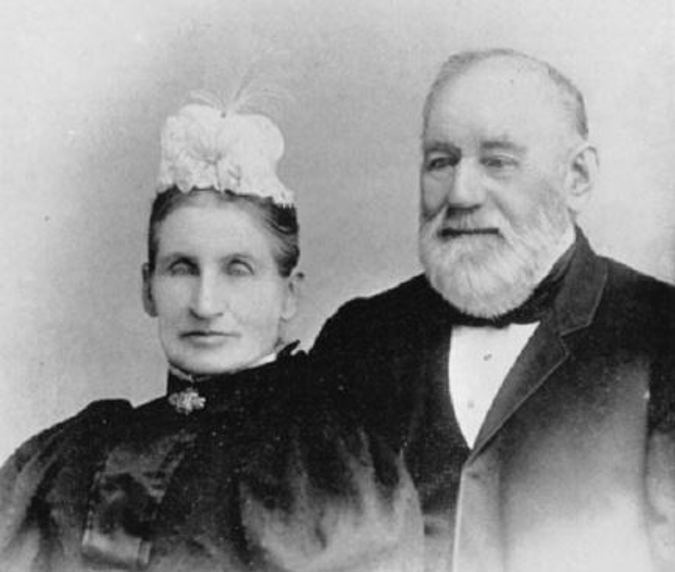 Who was Amey Daldy?
Amey was a prominent voice of the suffragist movement in Auckland. She was a woman of radical views for her age and time, who campaigned fervently and fearlessly for women's rights and for social justice. Amey left many legacies in her wake, and this park is now one of them.
She was born in Yarwell, Northamptonshire, England. She arrived in Auckland, New Zealand, on the Caduceus on 11 October 1860. In 1885, Amey became a foundation member of the Auckland branch of the New Zealand Women's Christian Temperance Union. She soon rose to a position of prominence in the organisation and was one of the main forces behind Women's suffrage in Auckland.
The future of Amey Daldy Park
This small pocket park is part of a green connection which runs from Victoria Park and will eventually end at Wynyard Point, north of Silo Park. Behind the fences surrounding the park are future development sites. Amey Daldy Park will eventually be surrounded by more apartments and office buildings. It will continue to be used by the people who live and work in Wynyard Quarter for years to come.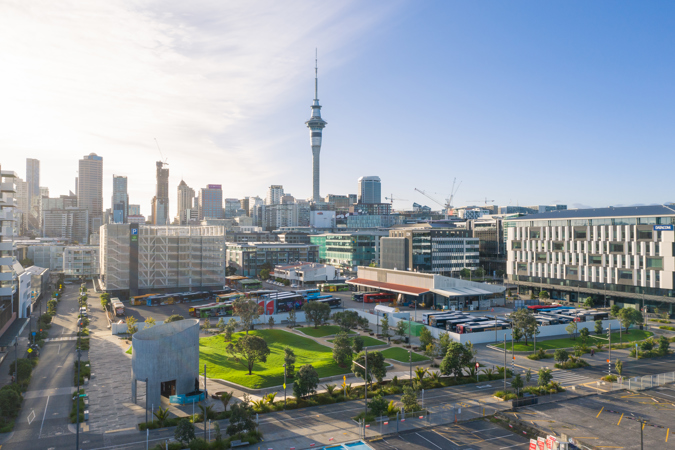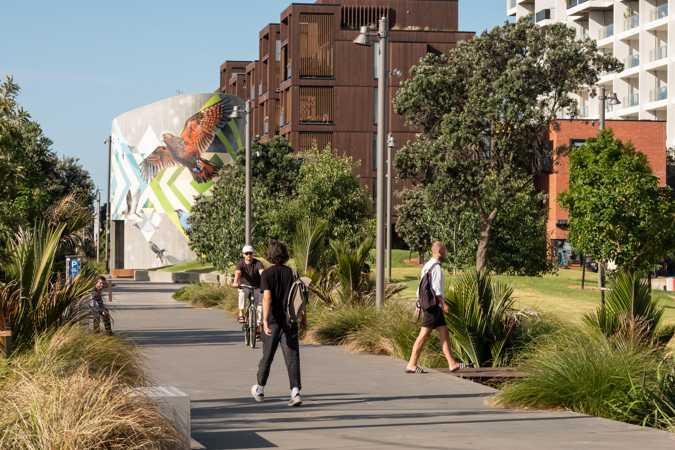 Daldy Street Linear Park
The Daldy Street Linear Park that includes Amey Daldy Park, features lush native plants, places to play and a kerb-less street that provides generous amounts of space for walking and bike riding, as well as a 'slow zone' for vehicles.
The Daldy Street transformation is in line with the vision for Wynyard Quarter and is a place that is people friendly, resilient, vibrant and a pleasure to spend time in. As the city centre grows and becomes more populated, the need for high-quality public spaces and walkways increases. Eventually, the Daldy Street Linear Park will link to the open space on Wynyard Point, north of Silo Park, blending the green park space with the blue of the Waitematā Harbour.
The pump station
The specially designed pump station can store 400,000 litres of wastewater, which reduces the occurrence of wet weather overflows during heavy rain, when stormwater suddenly enters and overwhelms the system. The construction of this pump station ensures that the wastewater system in Wynyard Quarter can keep up with demand now, and into the future as the precinct continues to grow. Not your regular pump station, this award-winning, 10.5-metre-high structure has curved walls to reflect the nearby tanks that are iconic to the area, and it also doubles as a public toilet.