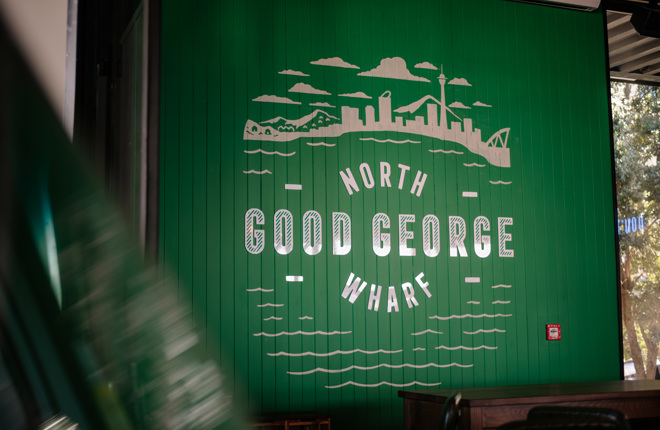 Hailing from the mighty Waikato, Good George is the brainchild of a group of Hamiltonian friends keen on brewing beer.
They're pretty Good at it too - they've won a few (almost 80) awards nationally and internationally. Having dropped their anchor next to Karanga Plaza on North Wharf in November 2019, Good George's menu focuses on using the fresh seafood and local ingredients to create their delectable meals.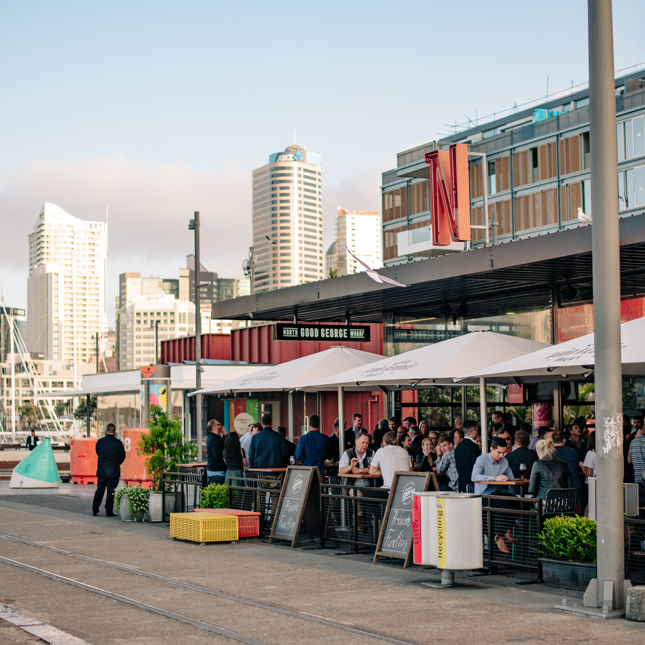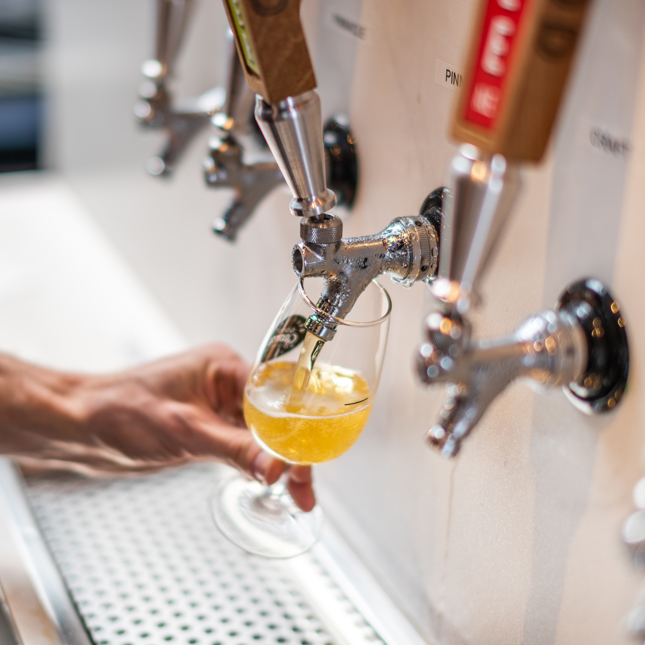 The award-winning brews are paired with their chef's crafted take on New Zealand cuisine, showcasing the best locally sourced produce, meats and fresh kai moana – think kumara gnocchi with black truffle oil, crispy sage and wild mushrooms. Or Taupo beef short ribs, anyone? Make the most of the views of the beautiful North Wharf location and pull up a seat in their outdoor seating area on the wharf.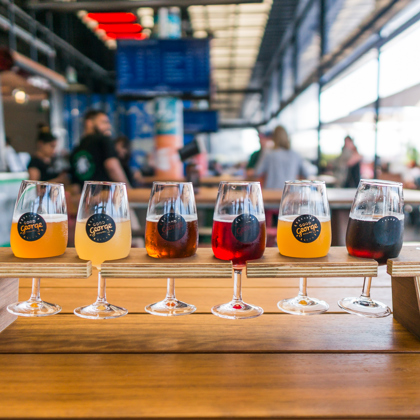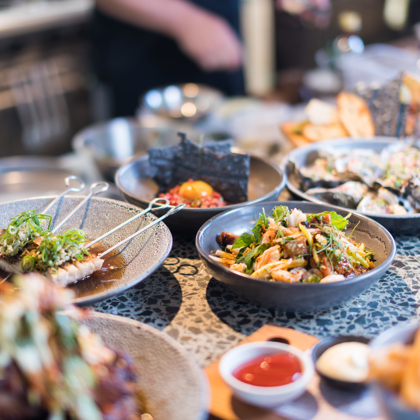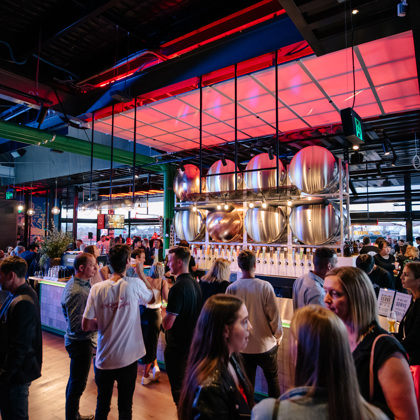 The spot next to the ocean with tanks of freshly brewed beer and cider, direct from the Waikato to you. There's something for everyone from exciting hoppy beers to crisp lagers, tasty ales and everything in between.
We'll see you there!
Good George North Wharf
1 Jellicoe Street, North Wharf, Wynyard Quarter
(09) 940 4955
Instagram | Facebook | Website | Contact